So here's an amusing fact -- or at least I find it amusing. If you type Artemis/Holly into Google images you get this: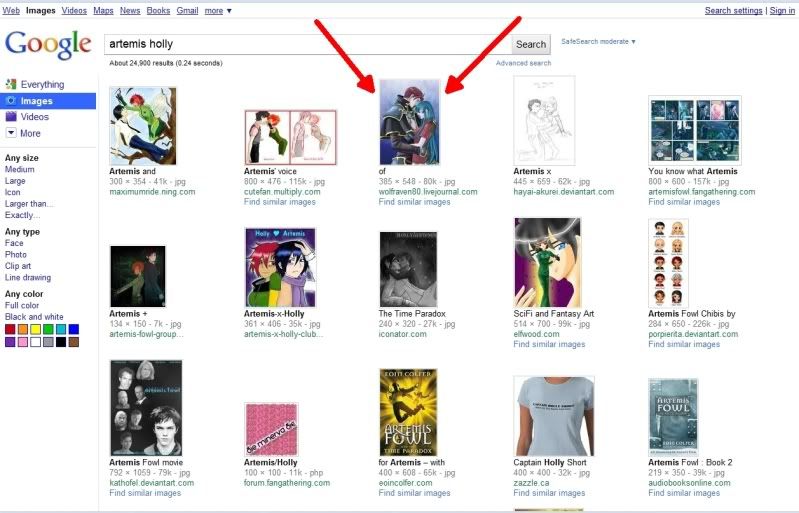 I do have a pic of Artemis and Holly on my profile but I'm amused that it's somehow the third result. And that Google picked up my huge Seth/Eirika pic instead of the correct one.
Also, I've been procrastinating and decided to do my regular check for Seth/Eirika fanart and I came across a piece that was particularly nice and that I felt should be shared immediately:
So... back to writing. Err well maybe after I get snack first.
Current Mood:

procrastinating
Current Music: Fool to Think -- Dave Matthews Band