I've been feeling not so great the last few days so I booked the day off today and tried to rest. I do hope I feel normal again soon. I spent my weekend slouching around and going to bed early. I certainly didn't have the energy to write, which is always disappointing.
Anyway, I though I would post these to amuse the FE fans on my flist. I got a couple of doujinshi a little while ago. I don't have access to a scanner just at present, but I managed some photos. Did I mention I haven't been taking Japanaese this year? Well at least I can still pick out some words here and there.
I'm not a huge fan of this particular artist, but I was sort of curious and got one of her books anyway. I find her style a bit too elaborate for my taste. It also included a couple of postcard-sized prints of her other illustrations and an AU black and white piece which was interesting: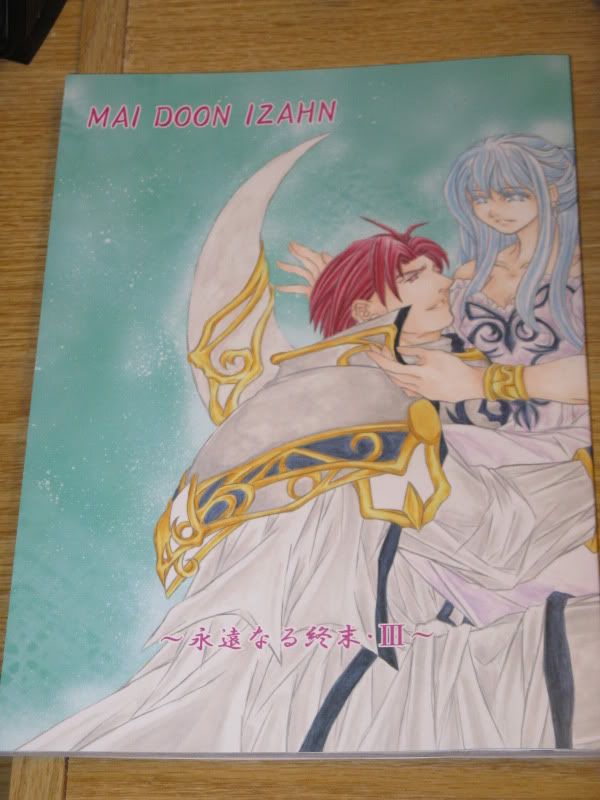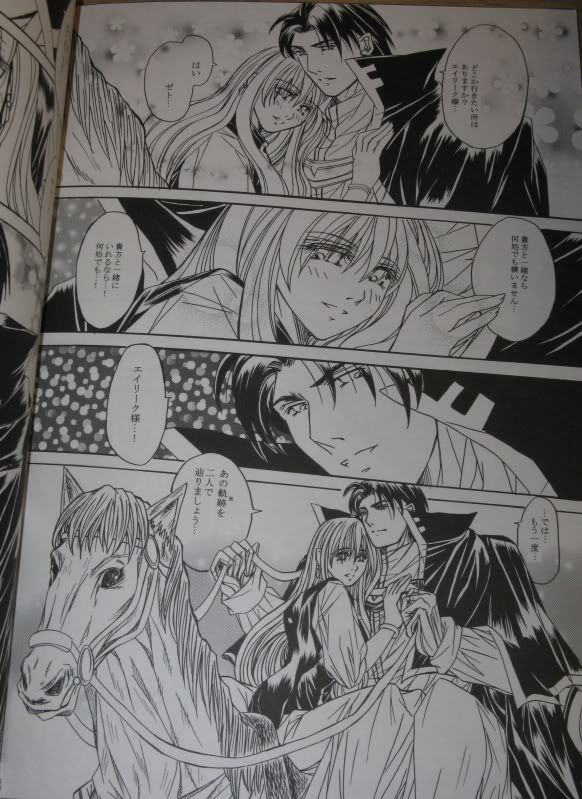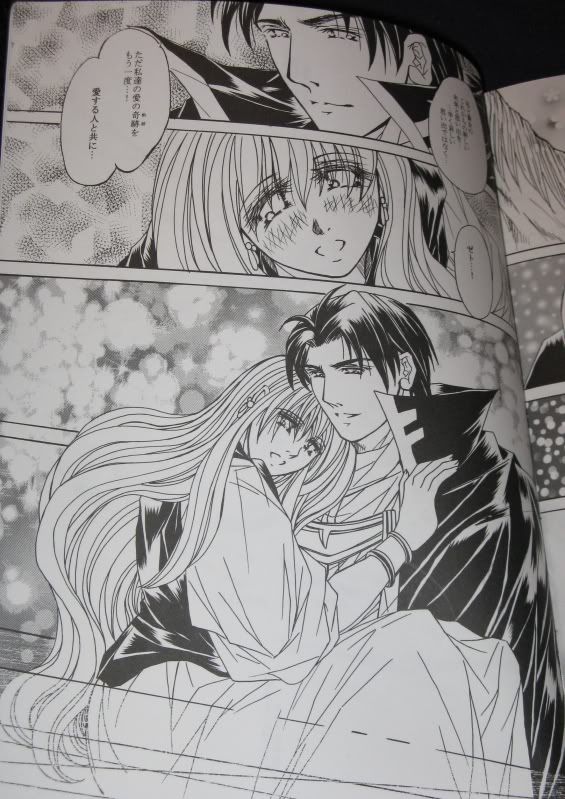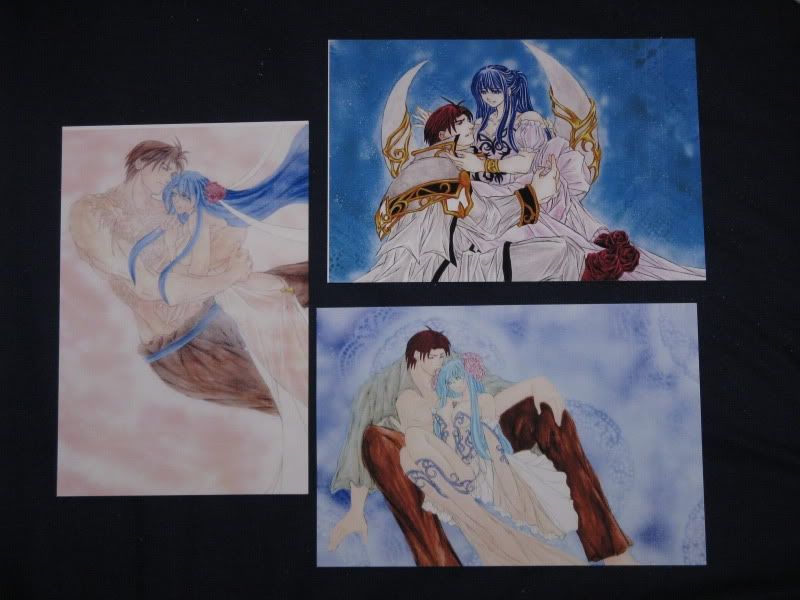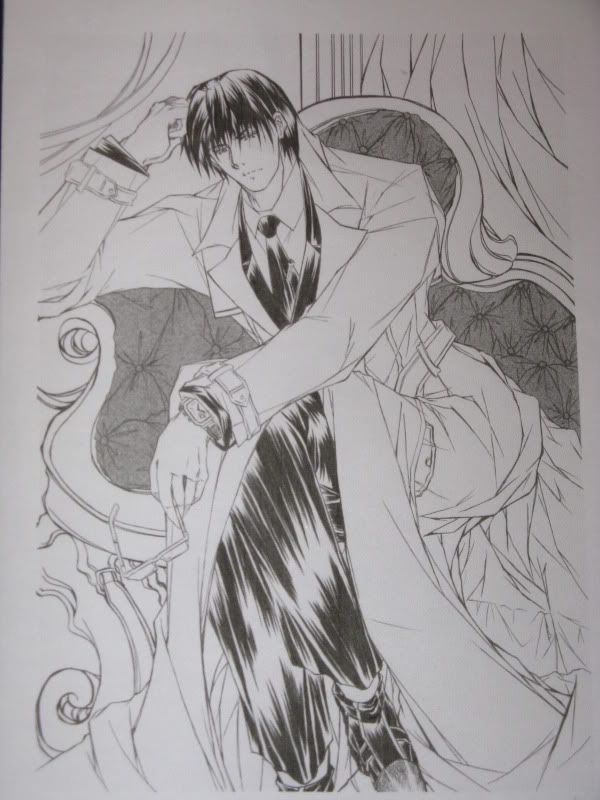 And this is the Ephraim/Tana one I picked up. The artwork is nice and it's quite long -- 140 pages (including two really unnecessary rated R scenes). L'arachel and Rennac make a couple of random appearances as well.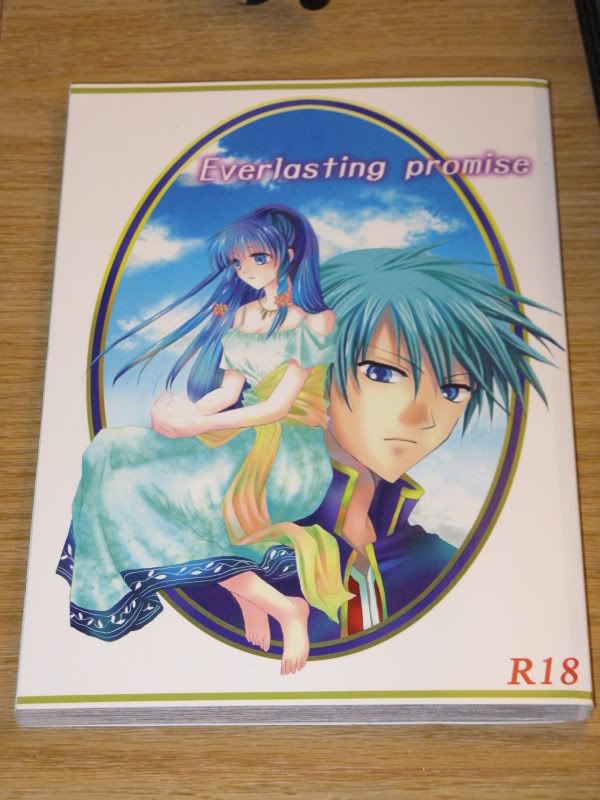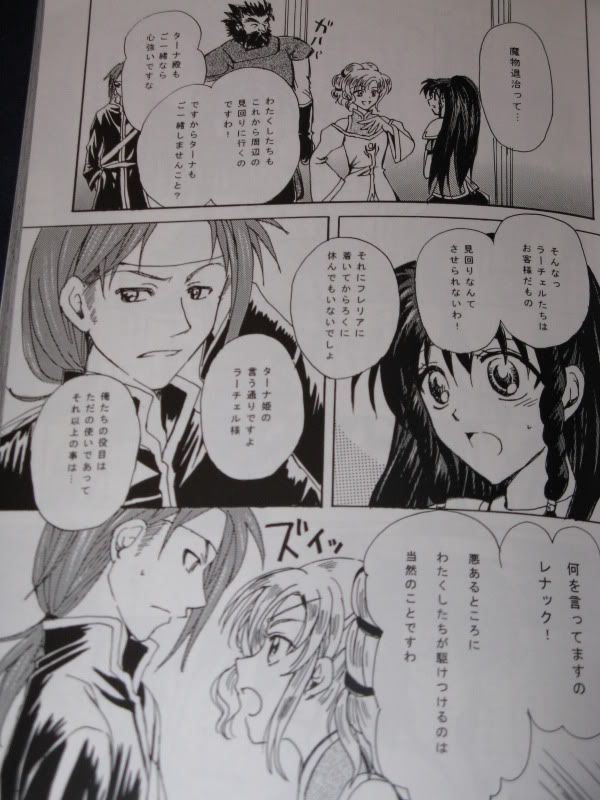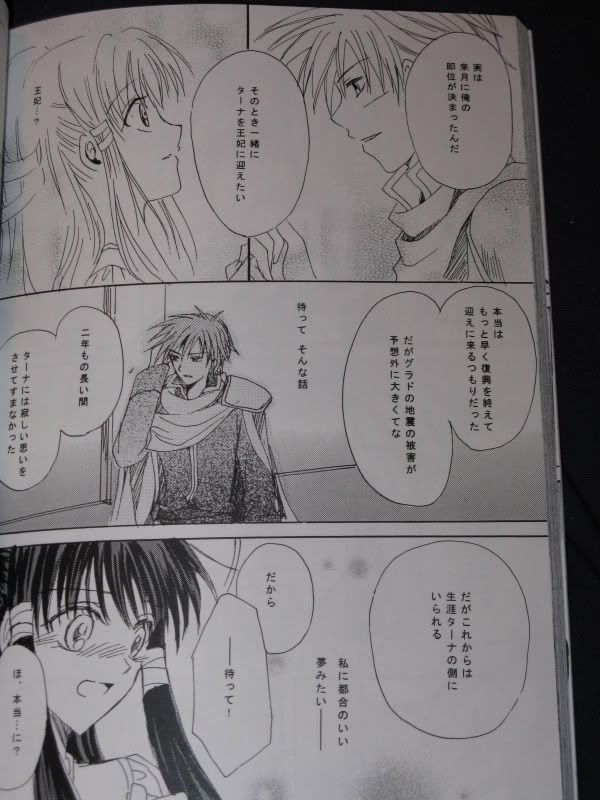 Current Mood:
sore